Feeling a bit overwhelmed by all the new and unexpected challenges that came with this new school year? Vooks is a collection of children's books turned into videos with narration and animation. Each story is beautifully brought to life with smooth animated illustrations, read-along text, and engaging narration. Their collection is aimed entirely at young kids, so it's totally safe, and best of all: Ad-free!
Each story is read aloud and animated, allowing kids to read along as they watch. You can browse and search its library, which is composed of stories made specifically for digital use. However, some of the books are digital versions of traditional books, and more are added frequently (you'll receive a new email whenever that happens).
Vooks have a kid-friendly format and also gives you options such as saving your favorites to an online playlist or downloading them for offline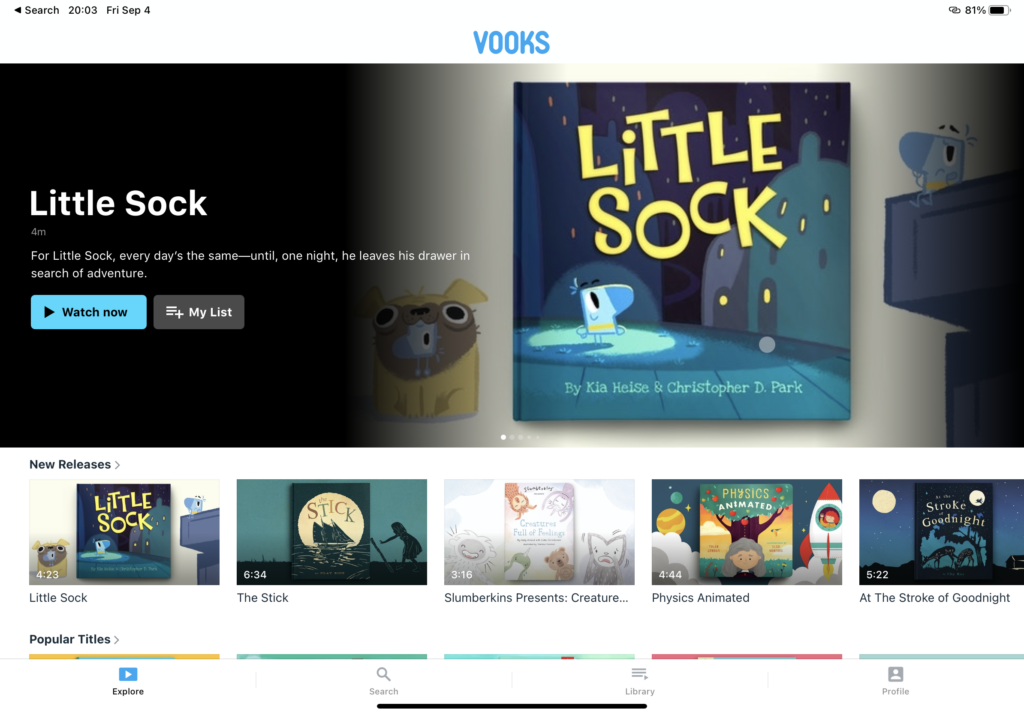 As a teacher, one of Vooks' best feature is their collection of lesson plans by book. Each Lesson Plan provides themes, summaries, talking points, discussion ideas, activity ideas and even vocab cards. You can check them all here.
So, how expensive is it? It's just $4.99. However, teachers and educators can access Vooks for one year totally FREE, so give it a try now!
With a full year of FREE Vooks, you can introduce your students to a whole new way to enjoy their favorite books. So if you're looking to make your distance learning curriculum even more fun and engaging for your students, sign up for a FREE YEAR of Vooks!