Switching from on-site to online classes can be a struggle, especially when you're used to walk around the classroom, giving sticky notes to students, giving pieces of paper to see your task-based activities come to life, and so on. As you classes go on, it is vital to have some tools at your disposal when it comes to situations that arise when you have activities that are hard to translate from face-to-face to screen-to-screen. Whether you are working with teenagers to young adults, giving students great tools to organize group projects can make or break your expected outcomes. These apps work well in conjunction with each other, or you can just decide which is best for your group project!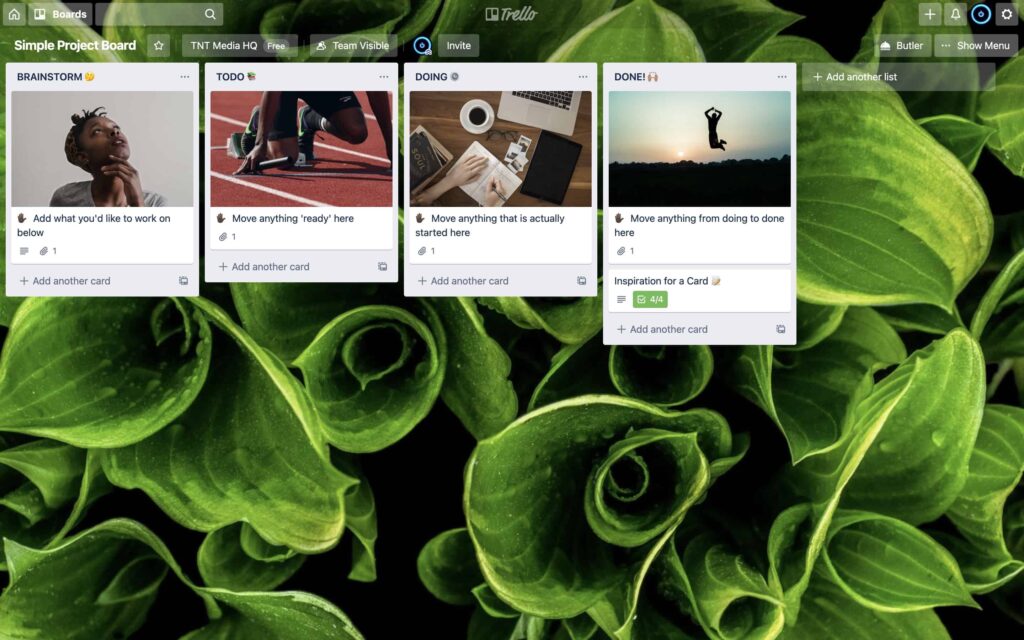 Trello is a project management tool that works in an easy-to-grasp, visual way and lets you create and delegate projects in columns while assigning tasks individually, or to a group. Students (or you!) can create boards by group or simply have one and see what everyone is doing at specific parts of the project. What's more, Trello offers countless templates you can browse and adapt to any project or activity. If your students are more visual learners then Trello is the app to check out!
Price: Most features need are free, so you don't have to worry about paying for their tiers like increased storage or priority support.
Platforms: Android, iOS, Mac, Windows, Web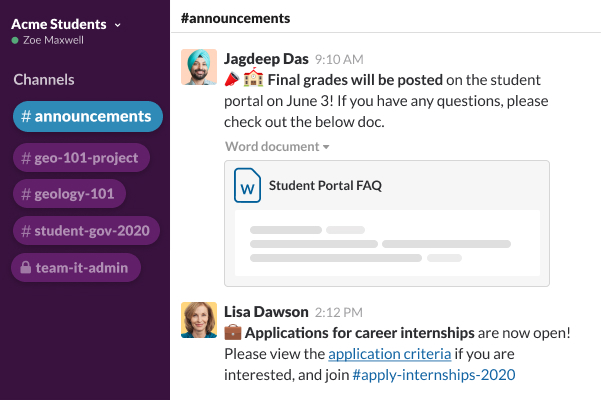 Slack is a popular app that is used in companies around the world. It is perfect for communication and integrates other productivity tools such as Trello. Conversations can be had in channels depending on what a group is working on, and students can choose which channels to get notifications from. It's like messaging, but better.
Price: Free, unless you need fancy options such as message history or group calls.
Platforms: Android, iOS, Mac, Windows, Web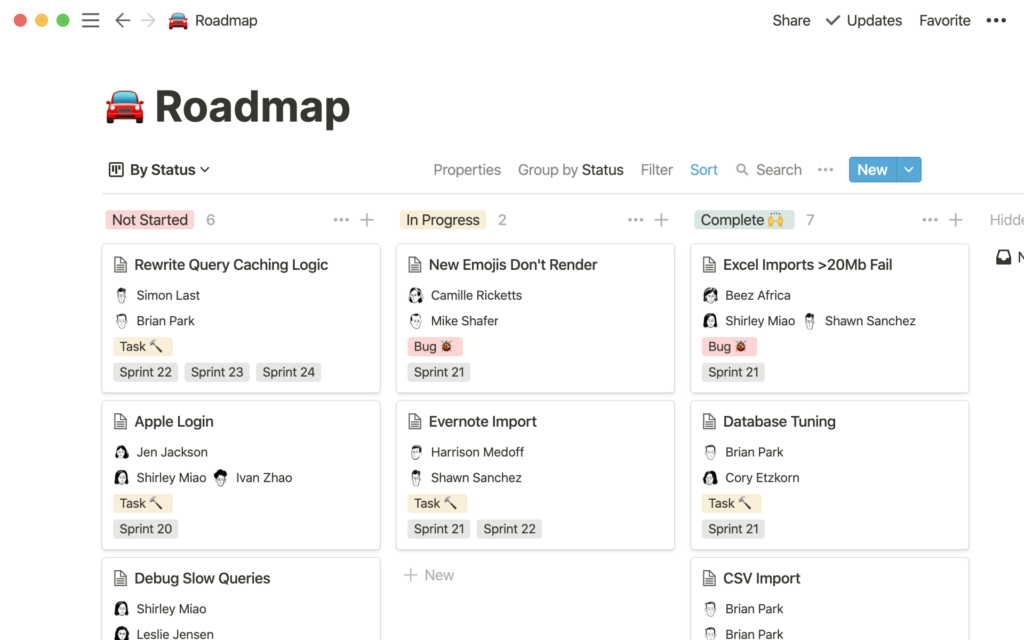 Another project management tool, Notion is a Swiss army knife as it is made to be your all-in-one work app, which makes it perfect for managing group projects. Your students can use it to write documents, take notes, build knowledge bases, create spreadsheets, lists, and so on.
Notion works by creating pages and databases, and within each page, your students can add content such as text, images, links, etc, creating databases they can use as they advance on their project and display them as kanban boards, lists, calendars, and tables.
Notion is a really flexible app, giving you and your student the flexibility needed for any project, big or small.
Price: Free (for up 5 people to view your work)
Available on: Android, iOS, Mac, Windows, Web